We have reached the penultimate week of May Term, which means students are in high gear, trying to complete projects, write memoirs, round out an "album's worth" of songs, collect stories, record podcasts, organize communities, finish on a solid footing with their internship teams and supervisors, and feel the sense of accomplishment that comes when effort meets passion multiplied by time.
This week, we've narrowed our offerings to encourage you to really dig into a few samples based on your own interests.
- Steve Valentine
Director of Academic Leadership and Assistant Head of Upper School
- Jill Maza
Director of Libraries and Research and Upper School Librarian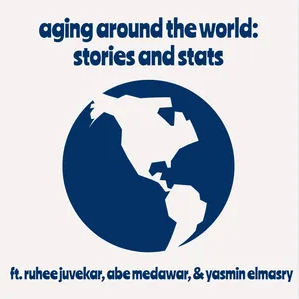 BackTalk with Diana Kazarian
The pilot episode of BackTalk 2.0 is about the reality of growing old in India, Egypt, and the United States. It asks, "How is the elderly population regarded in each country and where is there room for improvement?" Visit her website for more episodes.
Check out Megha's Blog - Quick & Healthy Vegetarian Recipes With an Environmental Twist
Megha's blog is really shaping up. As her mentor Ben Rich said when he shared it with us, "The blog looks excellent with recipe information, her opinion of the food, and the process, as well as a tidbit about the environmental impacts of the food she cooks." Apparently, the cheesecake recipe is to die for.
IF YOU LIKE INTERIOR DESIGN & HOME DECOR...
Check Out David Falis' Website - Soigné Collectives
David writes, "At Soigné Collectives, streamlined access to discovering your own interior design style is our main mission. Our consistent updates strive to make great interior design articles available to curate your own sense of style, in turn, arming you with the knowledge and characteristics behind each major style."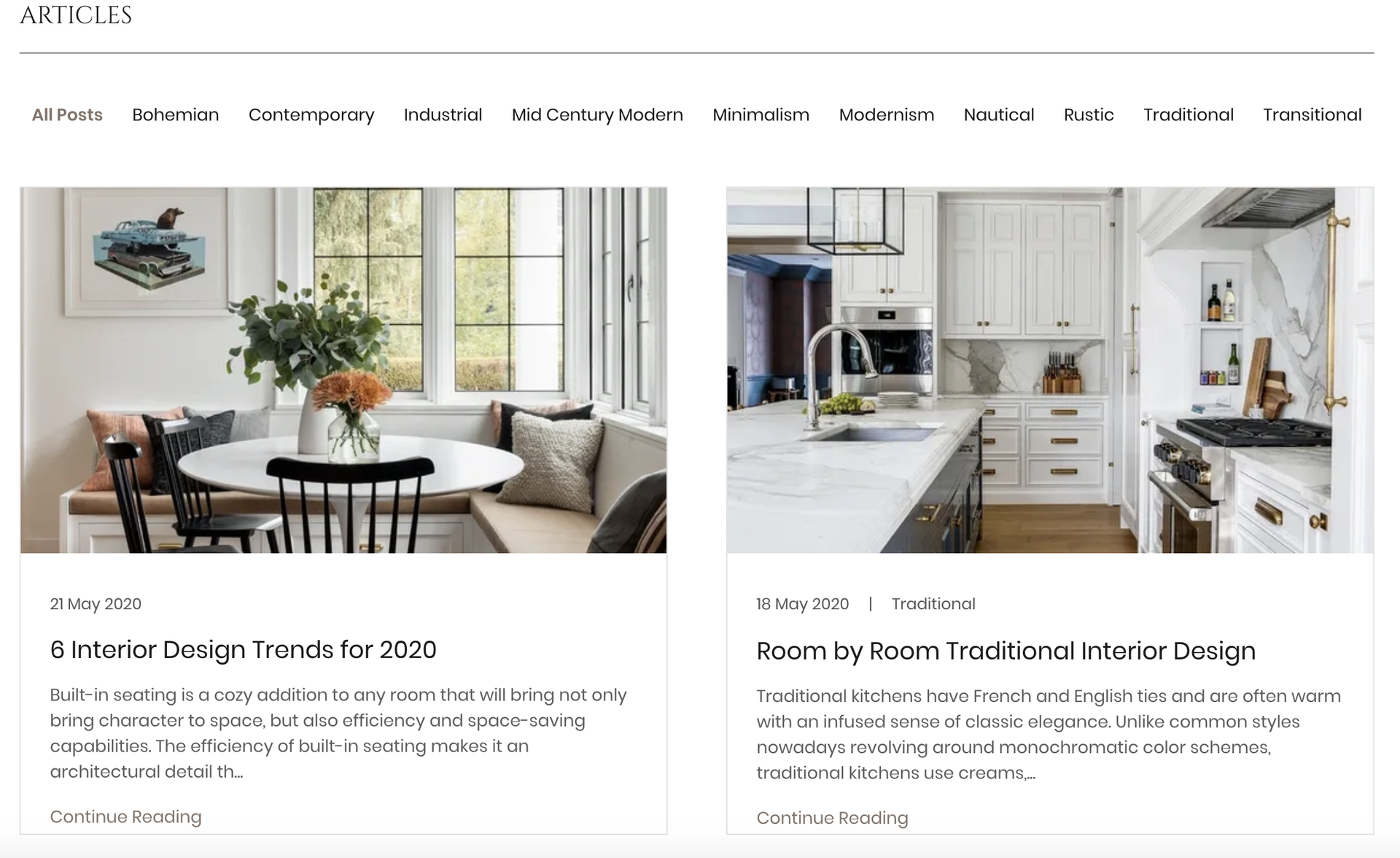 It's hard to believe, but the May Term Symposium is just around the corner. Each year the Symposium brings seniors back together to shine a light on the work that has consumed their creative energies for the month and this year will be no different. Save the date for next Thursday, May 28* at 7:30 p.m. for this virtual celebration and showcase of May Term work. Stay tuned for the program and further information via email next week. *Please note the date shift from May 27 to May 28.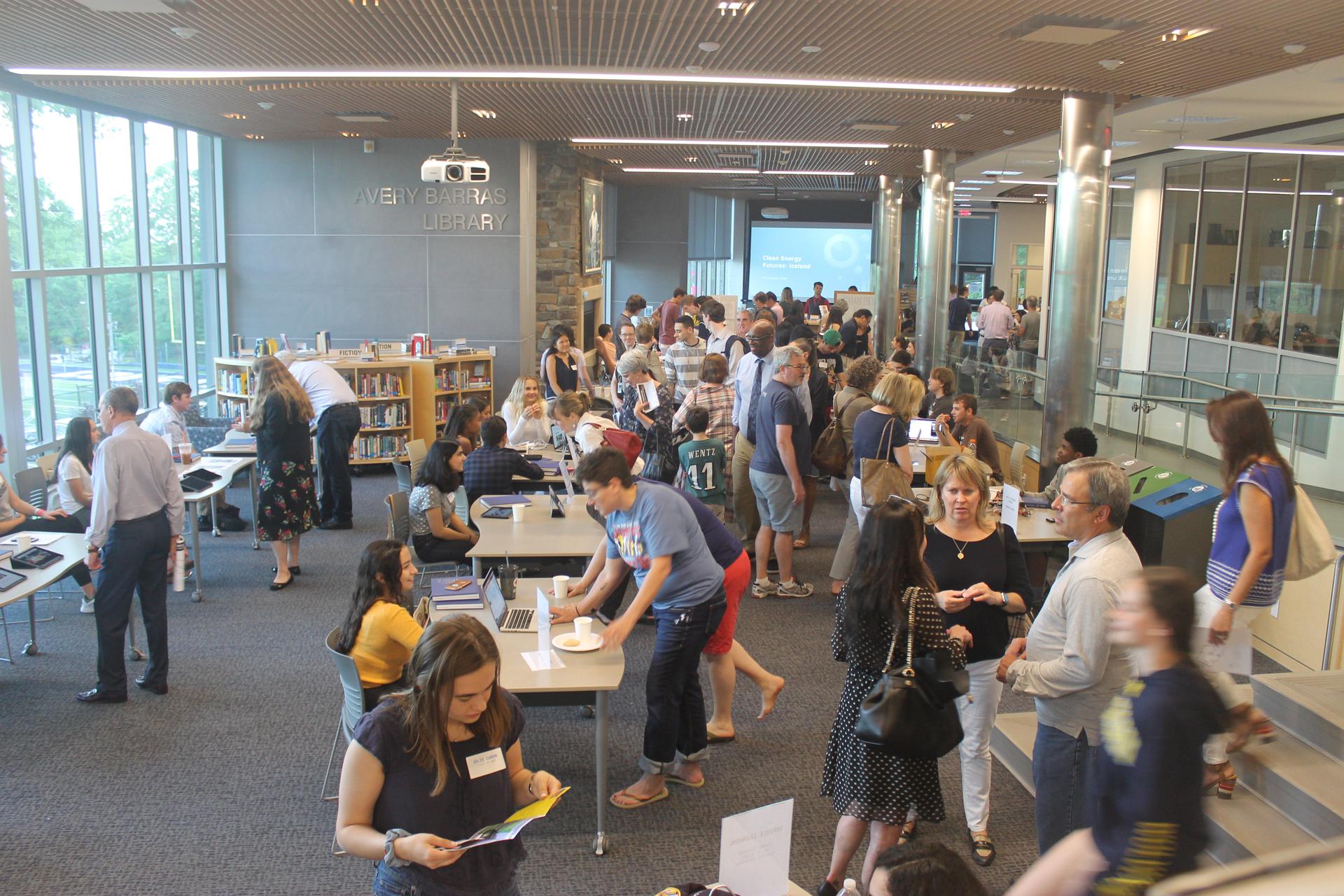 "The Strategic Side Gig," by Ken Banta and Orlan Boston, as seen in the May-June 2020 Issue of Harvard Business Review
"Finding the right engagement outside your day job isn't always easy. But once you do it, it usually opens the door to many other opportunities. And it's those experiences that will become your personal competitive advantage. 'As the business world becomes more complex, it's increasingly difficult to find solutions in a single field or discipline,' [Mehmood] Khan concludes. 'To develop as a leader, you need to leave your comfort zone. That's how personal growth occurs.'"
FROM THE DAILY JOURNALS OF...
This week's journal entries focus on Remote Internships. Though many internships were cancelled due to quarantine, several students and organizations were able to form creative partnerships, allowing students to learn valuable skills and contribute to companies as they seek to pivot in a new environment.
• "Call at 10 AM with Looney's Project Manager where she gave me another project
• More outreach for Looney Advertising, added to list of Montclair Instagram accounts
• Direct Messaged all of the Montclair Instagram accounts with copy that my supervisor wrote up
• Wrote copy of my own and sent it to a member of their team to be approved to be sent to the remainder of the Montclair Instagram accounts" -Gabby Delgado, Intern for Looney Advertising
"Finished Data on ETFs and combined every holding across all ETFs into one spreadsheet. All overlaps were marked by cross referencing each ETF. The average percent of Net Holdings for all 4 ETFs was calculated and then ordered from greatest to least. Did a little research on filters in excel in the process. Made reports for the top 10 stocks." -Charlie Koenig, Intern for Falcon Management

"Today, I had another FaceTime call with my supervisor, talking about the rehab/surgery process protocol of an elbow and a shoulder injury. In these protocols depending on the PT facility, it gives you guidelines in terms of what you should do and the goals you should have week by week. With my supervisor, we were going over the variety of exercises that were suggested. Lastly, we started to talk about the professional and the social aspect of being a PT. In order to have a good reputation for yourself and the clinic, you need to have a strong bond and the trust from your patient and the surgeon who operated. If your relationships are strong, that may give you less chance to get sued or have an unsuccessful business." -Jonathan Park, Intern for New Jersey Center of Physical Therapy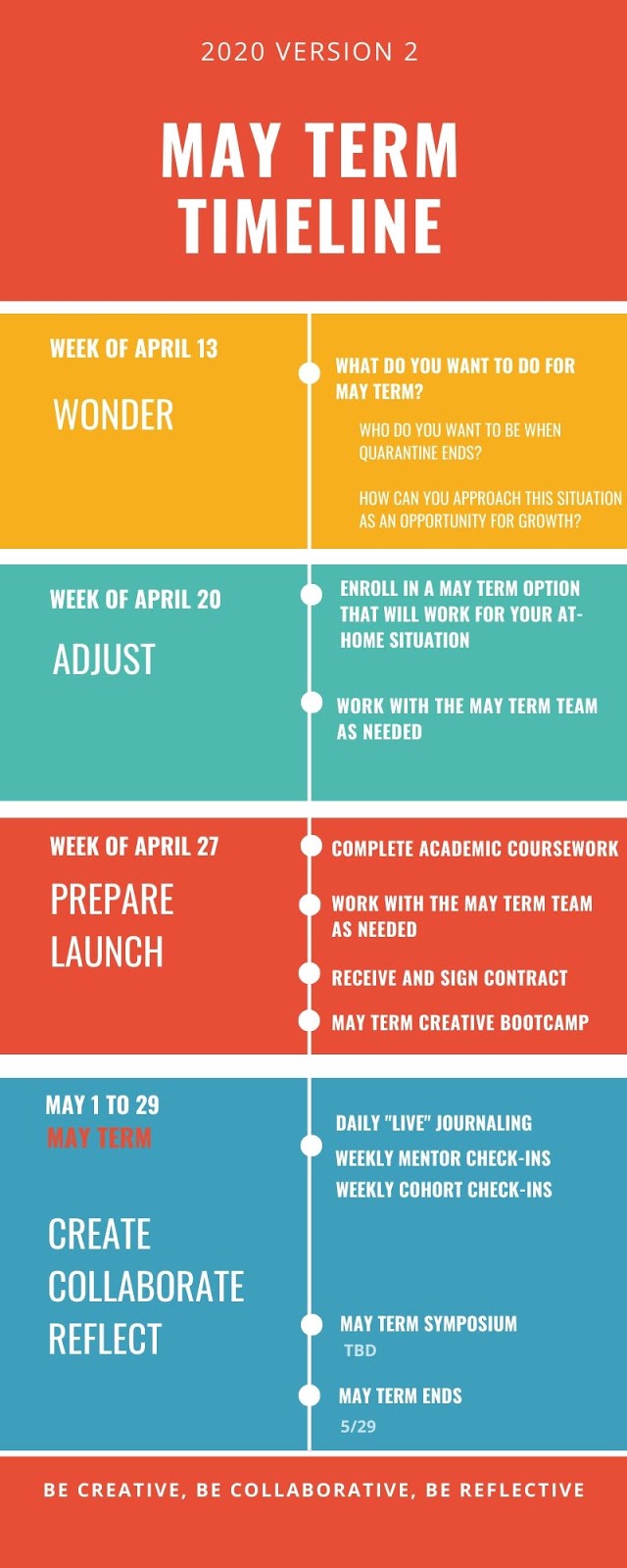 Did you receive this email via a web link?
Subscribe today to receive our newsletter directly to your inbox!