This week, we will again devote Side Projects @ MKA to a behind-the-scenes look at May Term — both the way the program has been intentionally designed and the sparks that are already flying out of it as seniors continue to engage in the process.
Specifically, seniors moved from the application phase of May Term to the official start (today!). They pitched new ideas by making short videos explaining the scope of their projects and the questions they were hoping to answer. After that, we sorted them into cohorts, matched them with mentors for their projects, and they attended a Virtual Bootcamp.
We'll take this opportunity to share one of their pitches, a story of a purposeful and meaningful May Term pivot, a list of inspiring questions, and a peek at the Bootcamp's speaker lineup, which brought together a dream slate of leaders from across the country. (More on that next week.)
- Steve Valentine
Director of Academic Leadership and Assistant Head of Upper School
- Jill Maza
Director of Libraries and Research and Upper School Librarian
Using the VR app Storyboarder, Jack Dilorenzo plans to storyboard the short film he has already written about his grandfather and the Italian mafia. Check out his pitch and demo in the below clip.
OVERHEARD IN MAY TERM PITCHES

"A growth mindset is an amazing thing." Nahome Hagos on identifying research-based study methods to increase efficiency.
"My curiosity is really driven by this idea of universal beauty." Beyer White on studying the intersection of beauty, music, physics, and mathematics (and more).
"This is for my family, not just May Term." Jaycee Brill on telling her grandmother's Holocaust story.
"I've always had a passion for business." Aashni Sawhney explaining why she chose to look into how COVID-19 is impacting the economy.
MAY TERM BOOTCAMP - TOPICS & SPEAKERS
The May Term Bootcamp focused on purpose, meaning, and creativity. Speakers worked with groups of about 30 students to share the kind of mindset that they themselves employ to meet the challenges of a changing world. Learn more about each speaker below.
Adrian Michael Green: Meaning Unlimited: A May Term Kickoff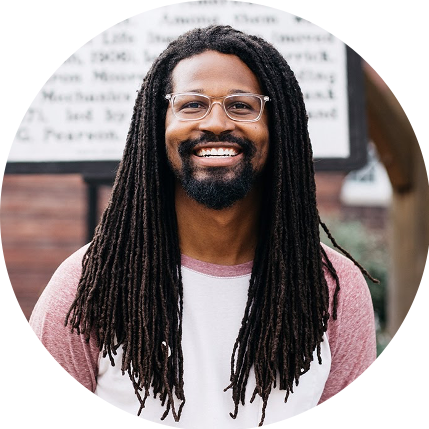 A proud Denver native, Adrian Michael believes deeply that identity and purpose drive humans to make meaning. For the last decade he has helped shape the lives of youth in their pursuit of finding their way. As an elementary school teacher in Tulsa, Adrian Michael taught 2nd grade in one of the lowest performing schools in Oklahoma. At the Office of Diversity Affairs at the Leeds School of Business (University of Colorado), he worked primarily with first-generation college students. He is currently teaching an undergraduate course called "Wayfinding Your Purpose" at UC Berkeley. In 2014-2018 Adrian Michael served as the inaugural Director of Inclusivity at Colorado Academy while simultaneously teaching 7th grade social studies. An accomplished writer, Adrian Michael has self-published ten books of poetry and prose centered on love and is the founder of lovasté. Adrian Michael is a speaker, diversity trainer, facilitator, teacher, husband, and father.
Michael Hernandez: The How, What, and Why of Digital Storytelling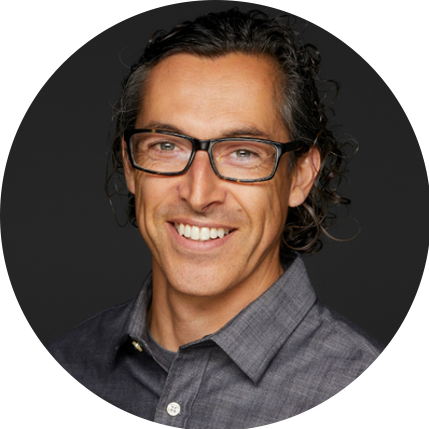 Michael Hernandez advises a nationally award-winning broadcast journalism and cinematic arts program in the Los Angeles area. He speaks regularly on multimedia journalism and technology integration at national conferences like SXSWEdu, ISTE, CUE, and the National High School Journalism Convention. His work emphasizes collaborative, interdisciplinary storytelling and how educators can empower students to affect social change. He is an Apple Distinguished Educator, Google For Education Certified Innovator, and PBS Lead Digital Innovator.
Dr. Reshan Richards: How Design Can Help You to Do Something Meaningful this May (and Beyond)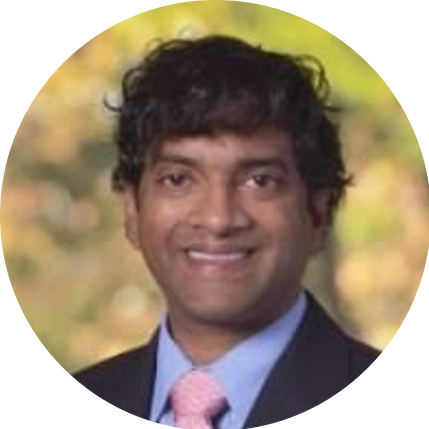 Dr. Richards is the Director of Studies at New Canaan Country School and co-founder of Explain Everything, a software company, where he has served as Chief Learning Officer and Chief Executive Officer. At Columbia University, he is adjunct assistant professor at Teachers College and lecturer at the School of Professional Studies. His research has focused on formative assessment, education technology, and organizational leadership. Dr. Richards is the co-author of Make Yourself Clear: How to use a Teaching Mindset to Listen, Understand, Explain Everything, and Be Understood (2019) and Blending Leadership: Six Simple Beliefs for Leading Online and Off (2016), both published by Wiley. He has an Ed.D. in Instructional Technology and Media from Teachers College, Columbia University, an Ed.M in Learning and Teaching from Harvard University, and a B.A. in Music from Columbia University.

Sarah Wolman: Learning to Play, Playing to Learn
Sarah Wolman is Senior Advisor to the LEGO Foundation, where she has worked for seven years. Sarah's strategy, grant-making and program design work has included early childhood development, the re-imagine learning program and social entrepreneurship around learning through play. Sarah is also an architect of the annual LEGO Idea Conference, which convenes thought leaders, researchers and practitioners around learning through play in Billund, Denmark. Sarah holds a JD from Columbia where she began teaching Law in Harlem classrooms. Since then, she has worked in the education sector for more than 20 years – as a teacher, non-profit executive, curriculum writer, teacher-trainer, program director and grantmaker. Prior to her work in education, Sarah worked in New York City government, including for the Office of the Mayor of the City of New York. She lives with her family in Montclair, New Jersey.

Tejpaul Bhatia: Thinking Like a Startup Founder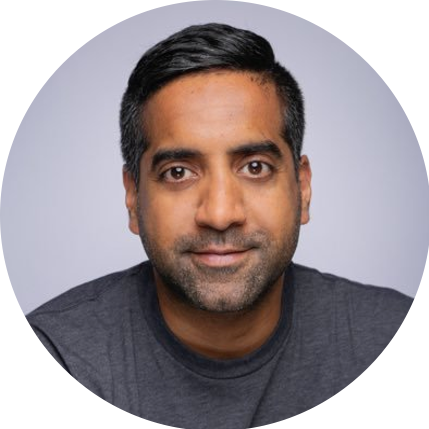 Tejpaul Bhatia leads the go-to-market strategy for the Office of the CIO at Google. He joined Google two years ago as the Startup Ecosystem Manager. Prior to Google, he was an Entrepreneur in Residence at Citi Ventures. He is a three time investor backed startup founder, with one exit, one failure, and one startup still in operation.

Zein Hindawi: Mindful Action Planning and Exploring Your Why

Zein Hindawi is Associate Director at WE Schools in Youth and Family Engagement. She is an educator by trade and a member of the Ontario College of Teachers. She has diversified experience supporting youth in Canada, the US, Jordan, China, Fiji, Kenya and Ecuador. For the past 4 years, Zein has been a "Service Learning Mentor" and has been supporting youth tackling various service learning initiatives they are passionate about. She uses this process to help young people tap into their own skill sets and discover their full potential by identifying their "WHY". This journey has led her to create the "Starts with WHY"podcast, a platform used to amplify the voice of youth, as they explore ways to take action on issues they care about.

Dr. Robert Horn: Approaching the World as a Researcher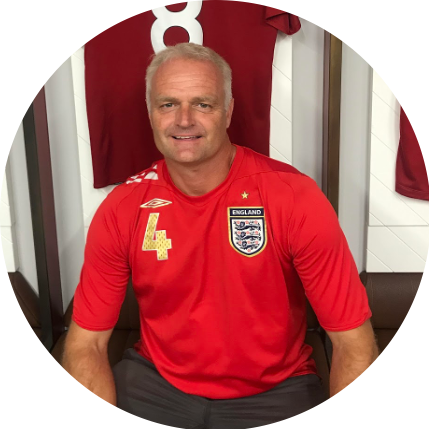 Dr. Robert Horn is an Associate Professor in Exercise Science and Physical Education at Montclair State University where he teaches classes in motor control, motor development, research methods, and advanced coaching techniques. He is a recipient of Montclair's State University's Meaningful Impact Award for advisement, and has published approximately 40 journal articles and book chapters in the areas of human motor learning, visual control, and coaching.

…A May Term Project Reimagined by Yasmin Elmasry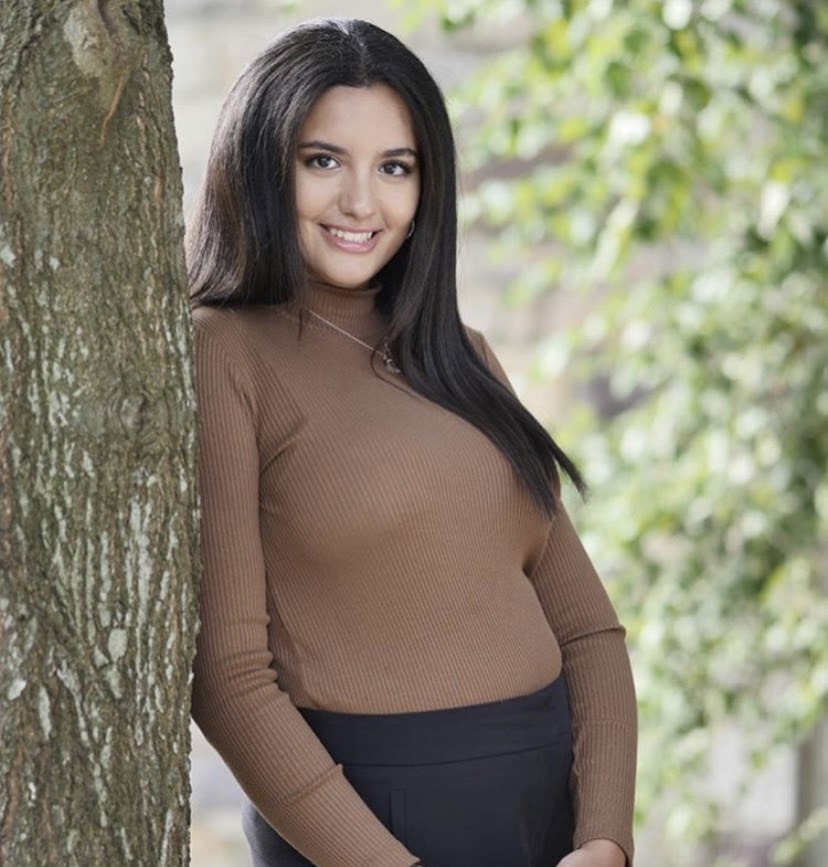 Before COVID-19 I was planning on embarking on a trip to Japan to understand their culture, enhance my photography skills, and explore Japanese history with my fellow classmates.
Now I plan on writing a collection of essays about my first year at MKA and what it meant to me. Throughout my first year I really learned a lot about who I was as a person and who I wanted to become.
I've always wanted to unpack my first year at MKA, even before May Term came into question. When it came to choosing high schools, through research and my tour, I decided that MKA was the place for me. But I still didn't understand a lot about MKA; there were things that I could only understand through actually attending MKA, actually being a student here.
After my first year I learned a lot about the school and the people, but I also learned a lot about myself and what I wanted to get out of my high school experience. I wanted to try new things and really put myself out there as a person and let people know who I was. I've always wanted to immortalize my experience by writing about it, but sophomore and junior year gave me little to no time to do these things. I was so worried about my future that I never had time to revisit my past and how it shaped me. May term is the perfect opportunity for me to reflect on my first year and the impact it had and a way for me to remember it forever through writing.
I am proud of who I've become and it's through MKA that I've become this person. Freshman year was so pivotal to me. I want my audience — especially students entering this new chapter of their lives — to also realize the impact that the first day, the first week, and the first year will have on who they become. I want to emphasize the importance of a new beginning and the importance of self discovery. I also want my audiences to know that feeling out of place is normal, and that one should embrace that rather than fear it because it really shapes your unique qualities as a person.
I think everyone who's had the MKA experience will be an audience for my May Term piece, but more specifically it will be for the new student who feels as I did on their first day— like they don't fit in. Truth be told, I wasn't the typical MKA freshman. I was new to the school and there weren't many people that were Muslim like me. It really made me feel like I stood out, which I at first wasn't too happy about, but then I realized the power being a minority holds and used it to fight for what's right. I want all students who feel like they stand out and that they're a minority to know that they are not alone and that they hold so much power for change that drives MKA forward.
A More Beautiful Question by Warren Berger

See below to learn about this book's influence on the design of May Term. May Term is not simply about executing a project or delivering a result: it's about walking the path of inquiry and curiosity; it's about asking big, world bending questions; and it's about learning to persist in the face of uncertainty.

10 BEAUTIFUL MAY TERM QUESTIONS
We love Warren Berger's book A More Beautiful Question, and it has led to one of May Term's key design features. We ask students to develop a question to both unify and drive their projects. Many of these questions are what Berger would call "beautiful questions."
beauᐧtiᐧful quesᐧtion (noun) - "An ambitious yet actionable question that can begin to shift the way we perceive or think about something — and that might serve as a catalyst to bring about change."
Emily Talkow wants to know: "How can athletes reach their peak performance from the mental perspective and increase their mental game to play at the best level they possibly can?
Emily Sasfai wants to know: "What does it take to be a working, auditioning actor?"
Diana Kazarian wants to know: "How can I use conversation to meaningfully connect with people?"
Hannah Jablons wants to know: "How are the penal system and government addressing the crisis of COVID-19 in our prison system and what are they doing about it?"
Shea Hammond wants to know: "How can I give the CP community the opportunity to play soccer?"
Jenna Donaldson wants to know: "How can I brand myself as an artist?"
Harry Davison and Rohit Sinha: "How can someone tell a comprehensive story through a menu?"
David Falis wants to know: "How can my website help people easily access information to find their individual style of interior design?"
Tiffany Crowley wants to know: "How have folklore, history and culture affected horror?"
Madison Green wants to know: "How have prisons evolved and why is it important that we understand what it means to be in a prison now versus 100-200 years ago?"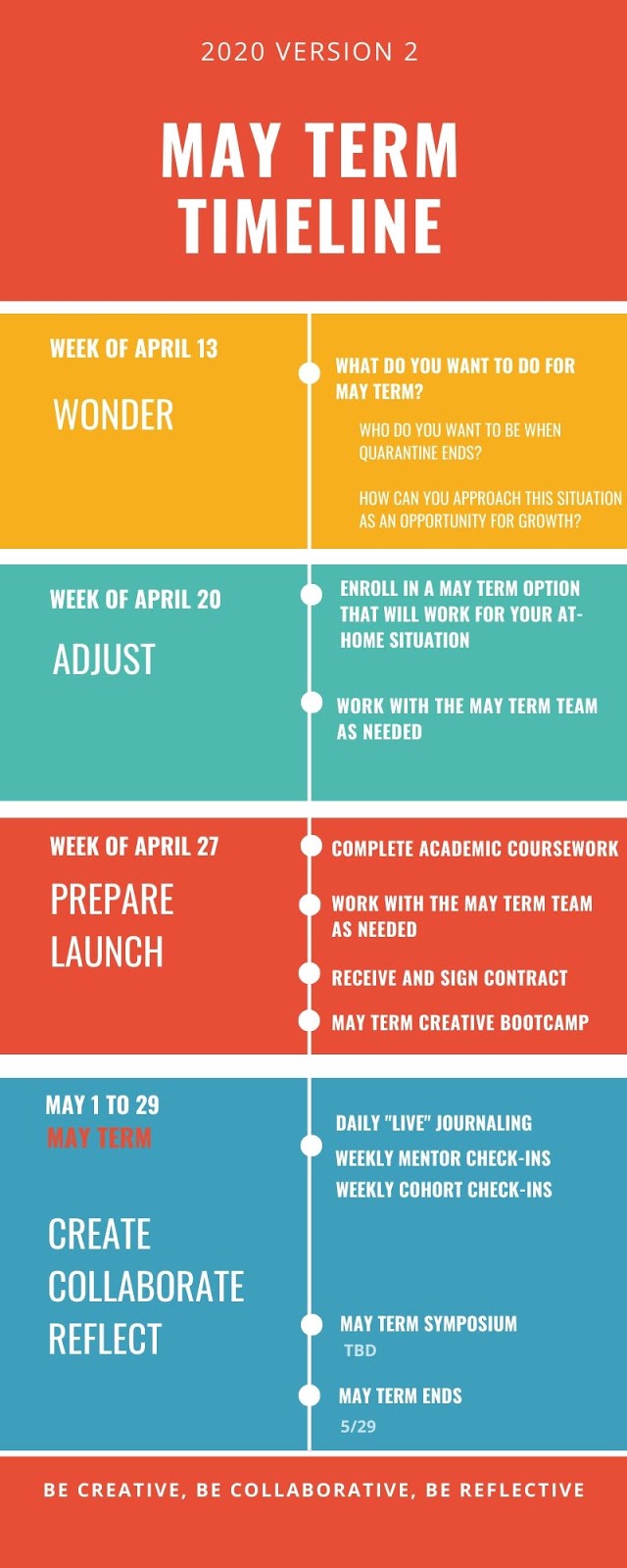 Did you receive this email via a web link?
Subscribe today to receive our newsletter directly to your inbox!