Apologies! Due to technical difficulties, our system sent an incorrect version of our newsletter. We hope you'll enjoy the correct version below.
Across our virtual campuses, in our homes, our commitment to one another and to our community is expressed in how we learn and how we give back. In these challenging times, we are discovering new and creative ways to to maintain our sense of connection and togetherness.

Finding strength in our one-school community. We are MKA.
Thanking MKA Nurses
Even though our campuses are closed, some of our school nurses and substitute nurses have stepped up to work on the front lines during the COVID-19 crisis, and we want to thank them!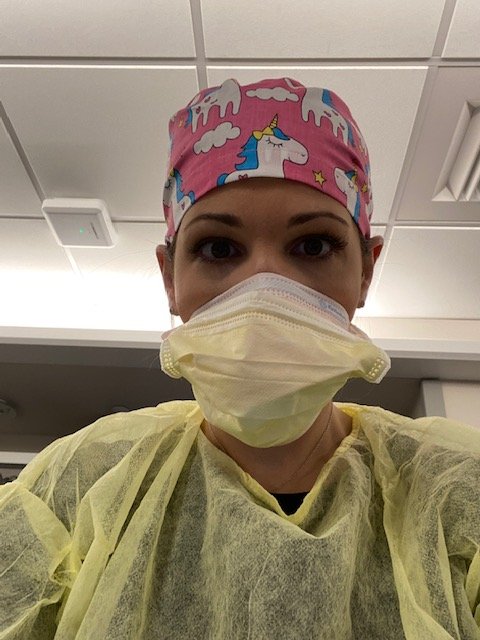 Deanna Pecora BSN, Upper School Nurse, has been working in the emergency department every other weekend throughout the COVID-19 crisis. While she admits that the work she does can be hard at times, she states "It is my duty and love to others that allows me to be here."
Deanna wants to remind the MKA community that practicing social distancing and self-quarantining is extremely important during this time. She encourages everyone to stay home and stay healthy!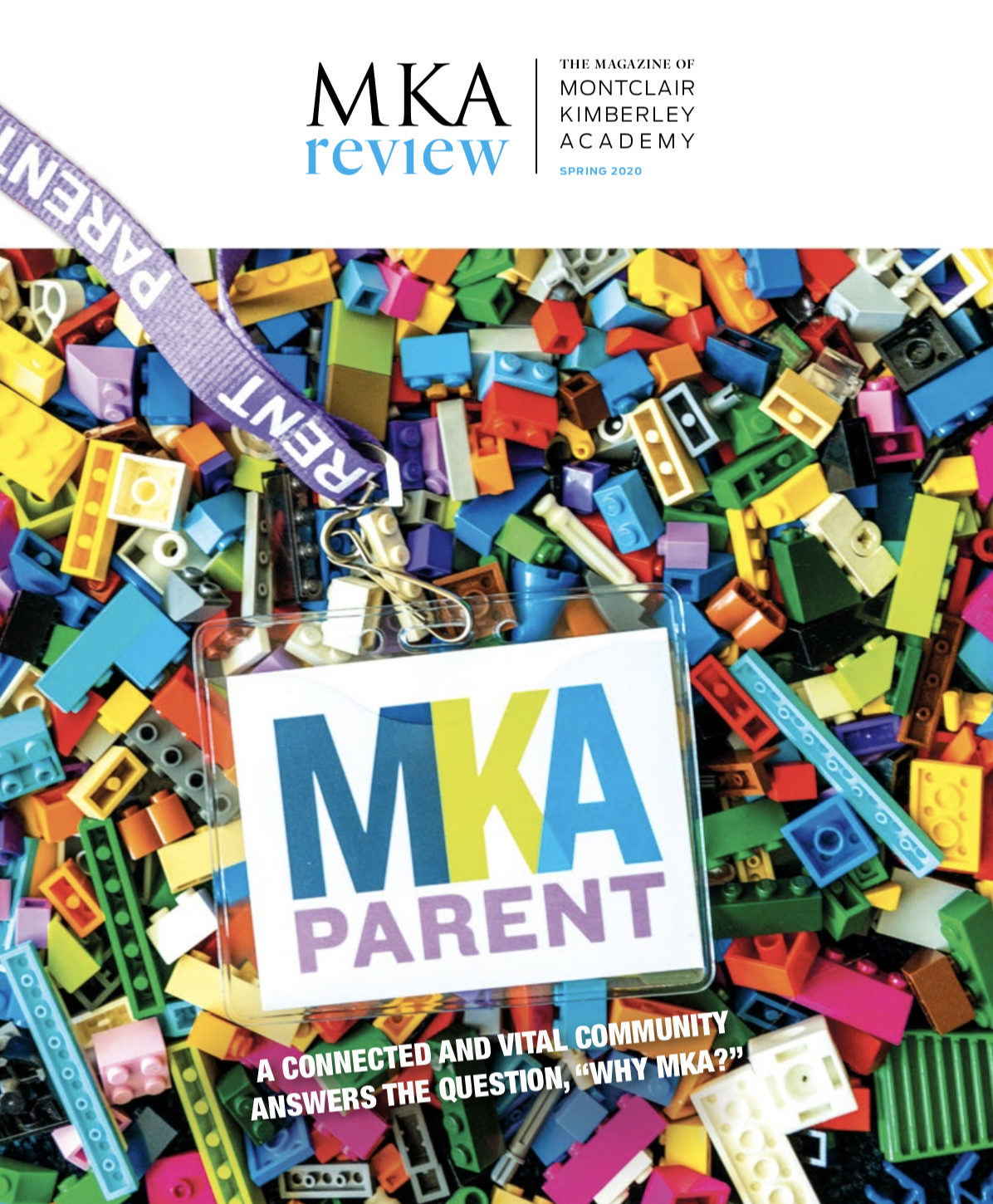 Spring 2020 Issue of the Review
In a typical year, the MKA Review magazine is delivered to the school and to the homes of our community members early in the fall and spring. It is an understatement to say that this spring has not been typical. Due to personnel shortages and closures related to COVID-19, the physical delivery of the 2020 spring issue of the Review has been significantly delayed.
We hope you will access the magazine now posted on our website and that you enjoy our latest issue celebrating the vital role MKA parents play in our school community. Now more than ever, parents have stepped up to help our faculty and staff ensure that students are continuing their MKA education. We cannot thank our parent community enough for helping us make remote learning possible during this time.
Transforming Experience
An annual highlight of Pre-K at MKA is witnessing the transformation of caterpillars to butterflies in a tent in the classroom. Because school is closed, families were offered kits with caterpillars delivered to their houses in order to witness the butterfly life-cycle themselves. This effort to maintain traditions is appreciated by teachers and families themselves:
"Thank you for bringing this much needed excitement to their learning, and for giving them something else to look forward to as they watch the caterpillars transform. We're blessed to be part of this community, and we are in awe of your continued efforts. Thank you!" -La Familia Rodriguez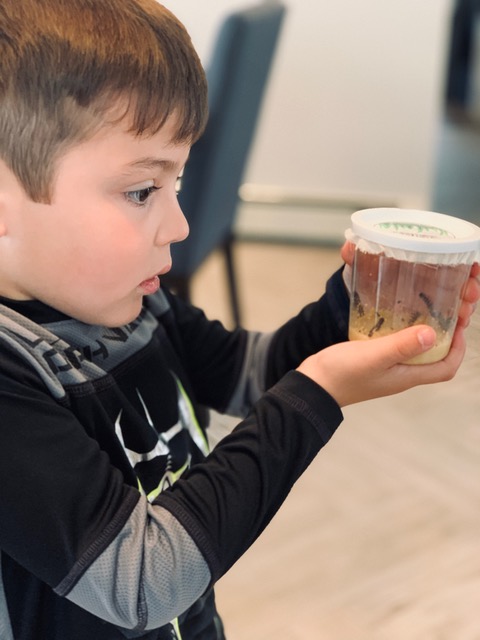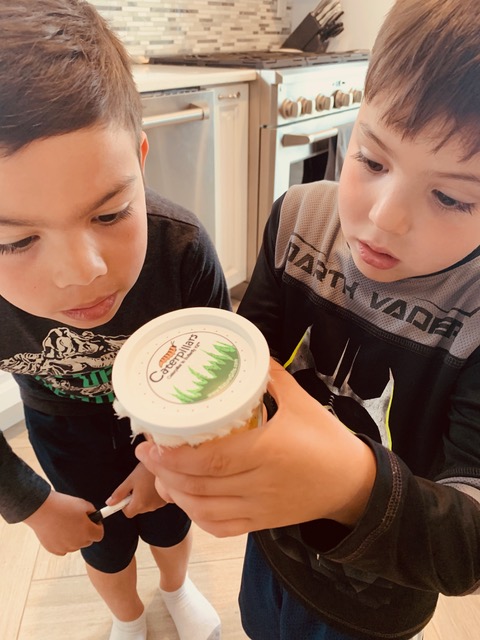 Reporting the Weather
Mrs. Niazi asked her first grade students to become meteorologists and report the weather this week as part of a science assignment. Ian got all dressed up and had a blast making his video. His parents shared the video on Twitter and it caught the eye of Sam Champion, ABC meteorologist, and Janice Huff, NBC meteorologist. Great work, Ian!
Experiencing History
As part of their study of the Harlem Renaissance and the poetry of Langston Hughes, 8th graders and their parents picked up authentic Harlem Renaissance period sample meals prepared by Essex County event planner/caterer, Valencia Wills, owner of Exclusive Events, LLC on Friday, May 8. The culinary experience rounded off their virtual tours of Harlem, New York which provided historical context for what they are learning.
Ms. Wills prepared a delicious spread of buttermilk chicken and waffles, macaroni and cheese, collard greens, catfish bites, candied yams, hush puppies, the Uptown (lemonade and iced tea), and mini banana pudding cups. Prior to students picking up their meals, they were treated to a short video tutorial where Ms. Wills shares her recipe for mouthwatering mac and cheese. The video tutorial was also followed by a live Q&A, where Ms. Wills answered students' questions about cuisine of the period and/or cooking in general.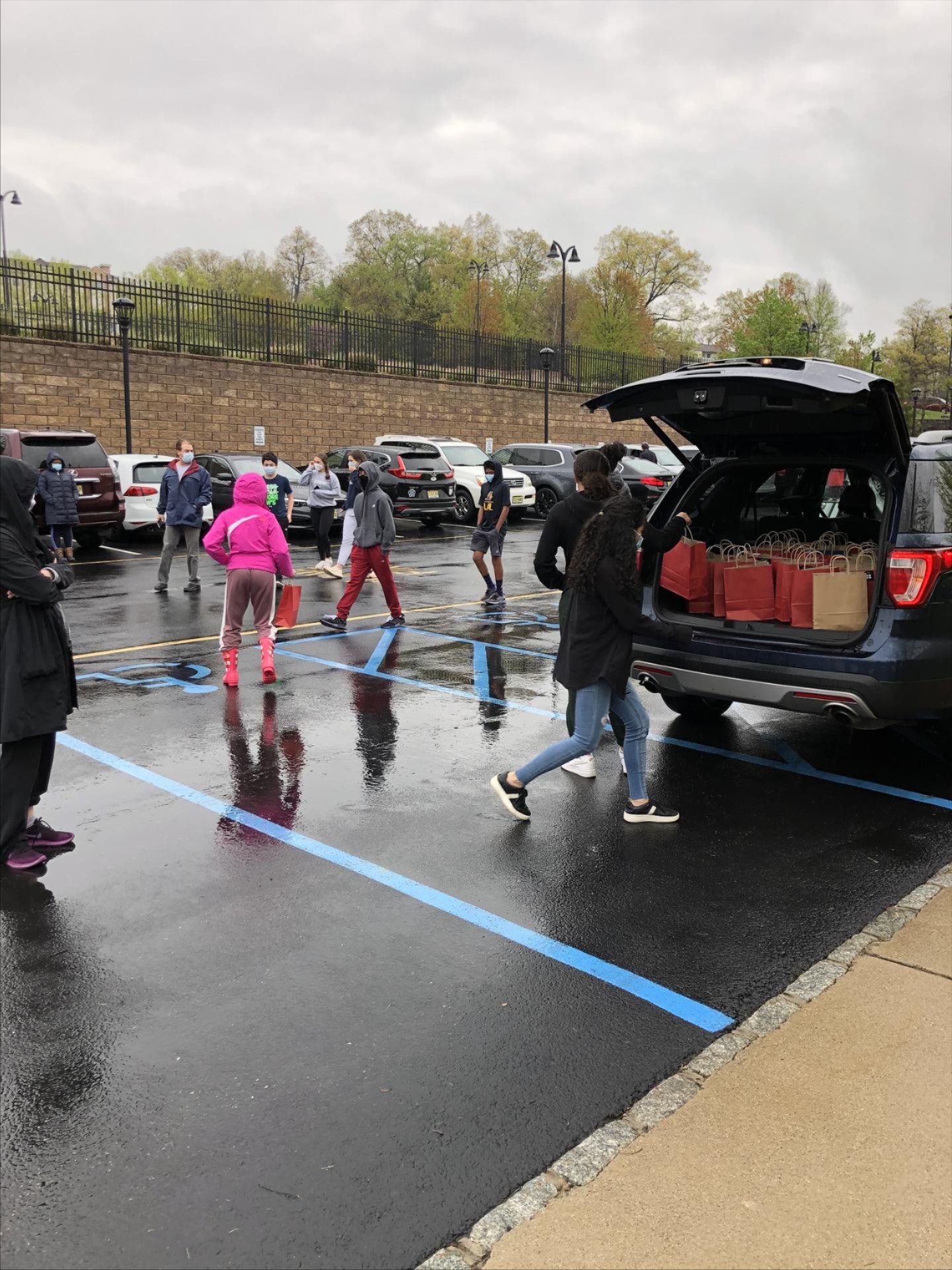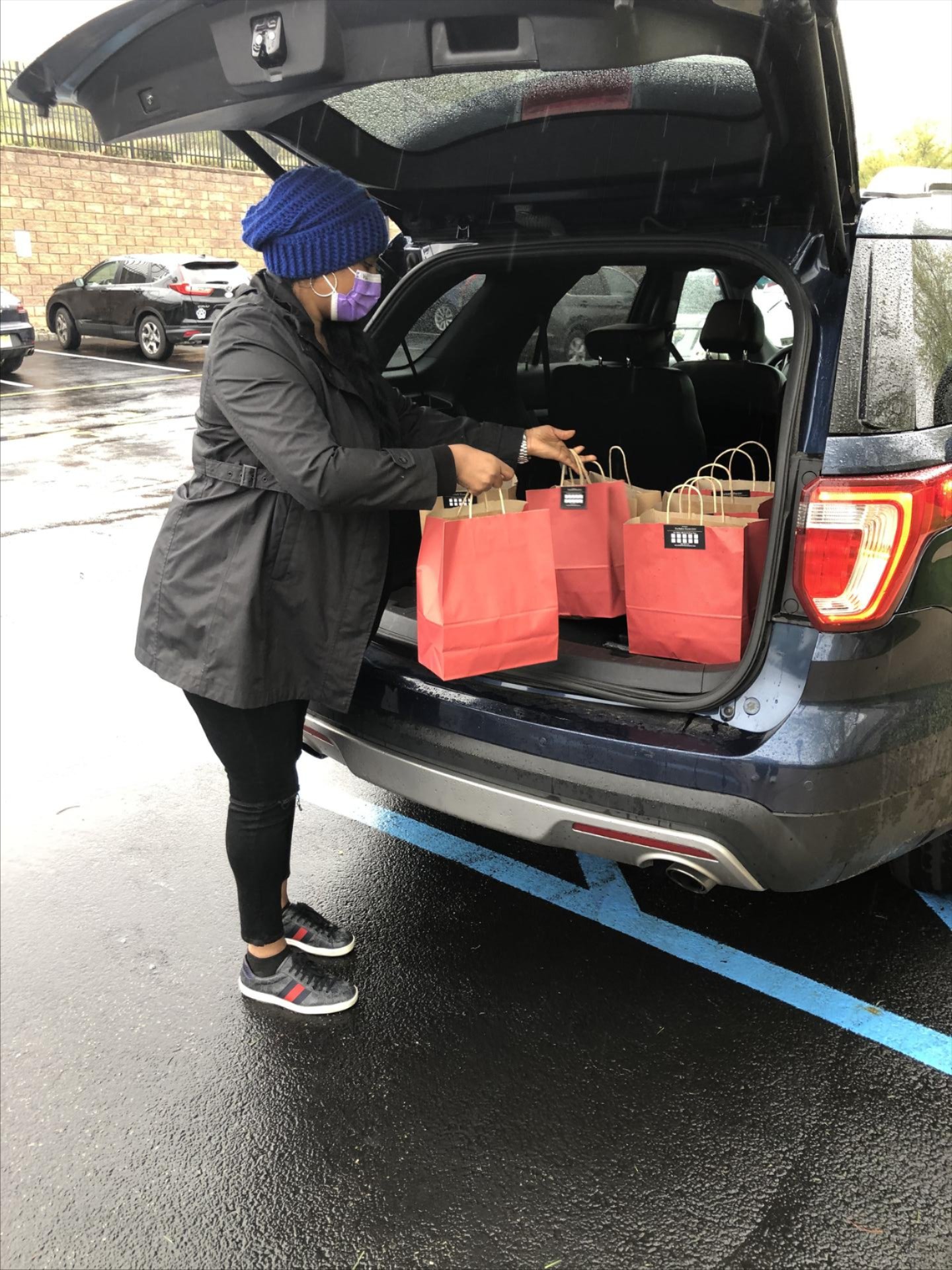 Singing "Dream Keeper"
The Middle School spring chorus concert lives on thanks to this wonderful video from Mr. Anderson and Ms. Giangreco! Students in grades 6-8 came together to sing "The Dream Keeper," words by Langston Hughes, music by Rollo A. Dilworth.
"The Dream Keeper" depicts the legend of a fictitious character whose role is to protect the dreams of those who are willing to hand over their deepest passions and heart-felt desires to him. The repetition found in the opening vocal phrase represents the voices of the dreamers who call upon the Dream Keeper for assistance.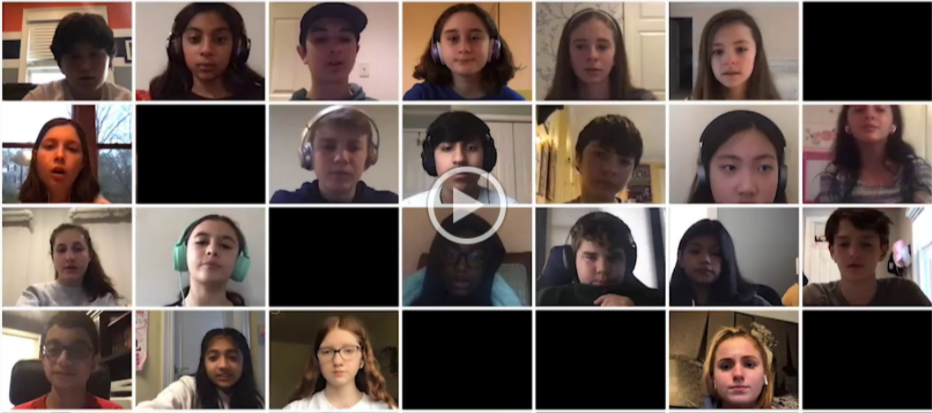 Distributing Care Packages
Anya Singh '23 and Rhea Chakradeo '22 organized a fundraiser to make and distribute care packages for health care workers and essential workers. The packages include food and beverage refreshments and hygiene essentials, like masks, which are handmade by Anya and other students involved. They have already distributed over 40 packages and do more every week! Thank you for working hard to support those on the front lines during this time.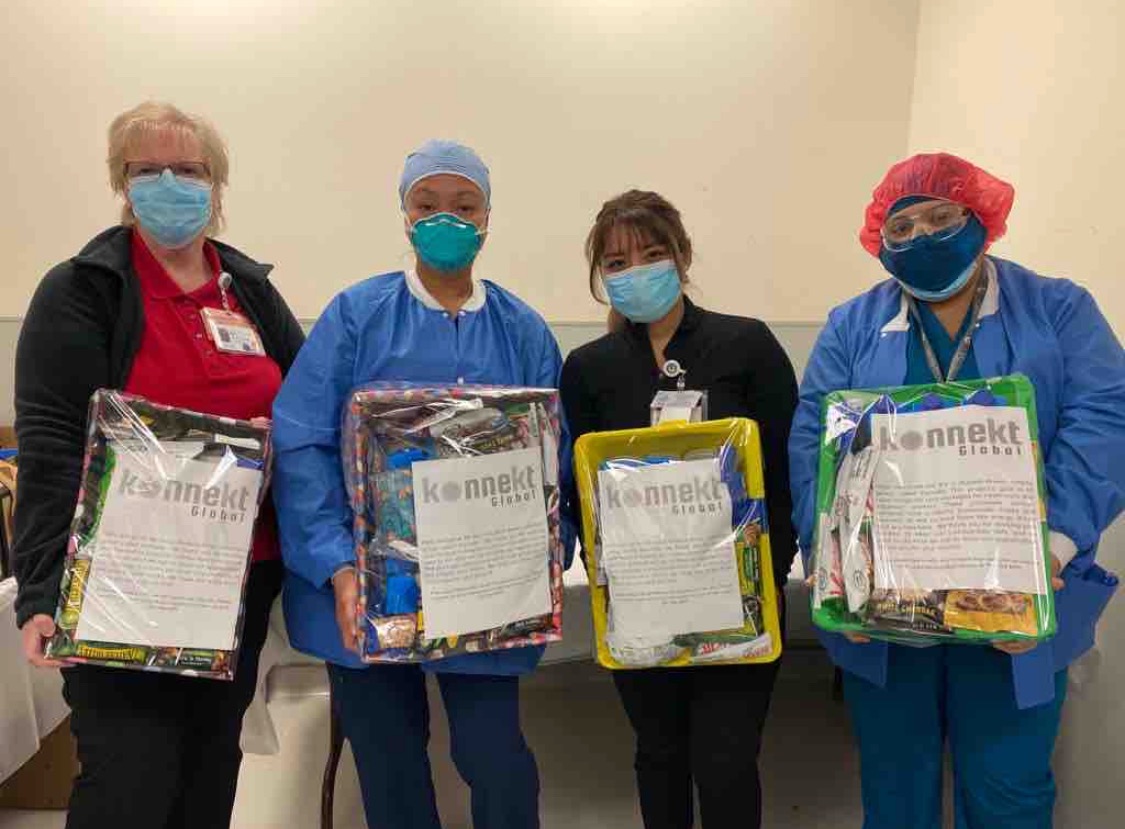 Reflecting on COVID-19
Messages of self-reflection, empowerment, and positivity from Ms. Boncher's Upper School AP English students.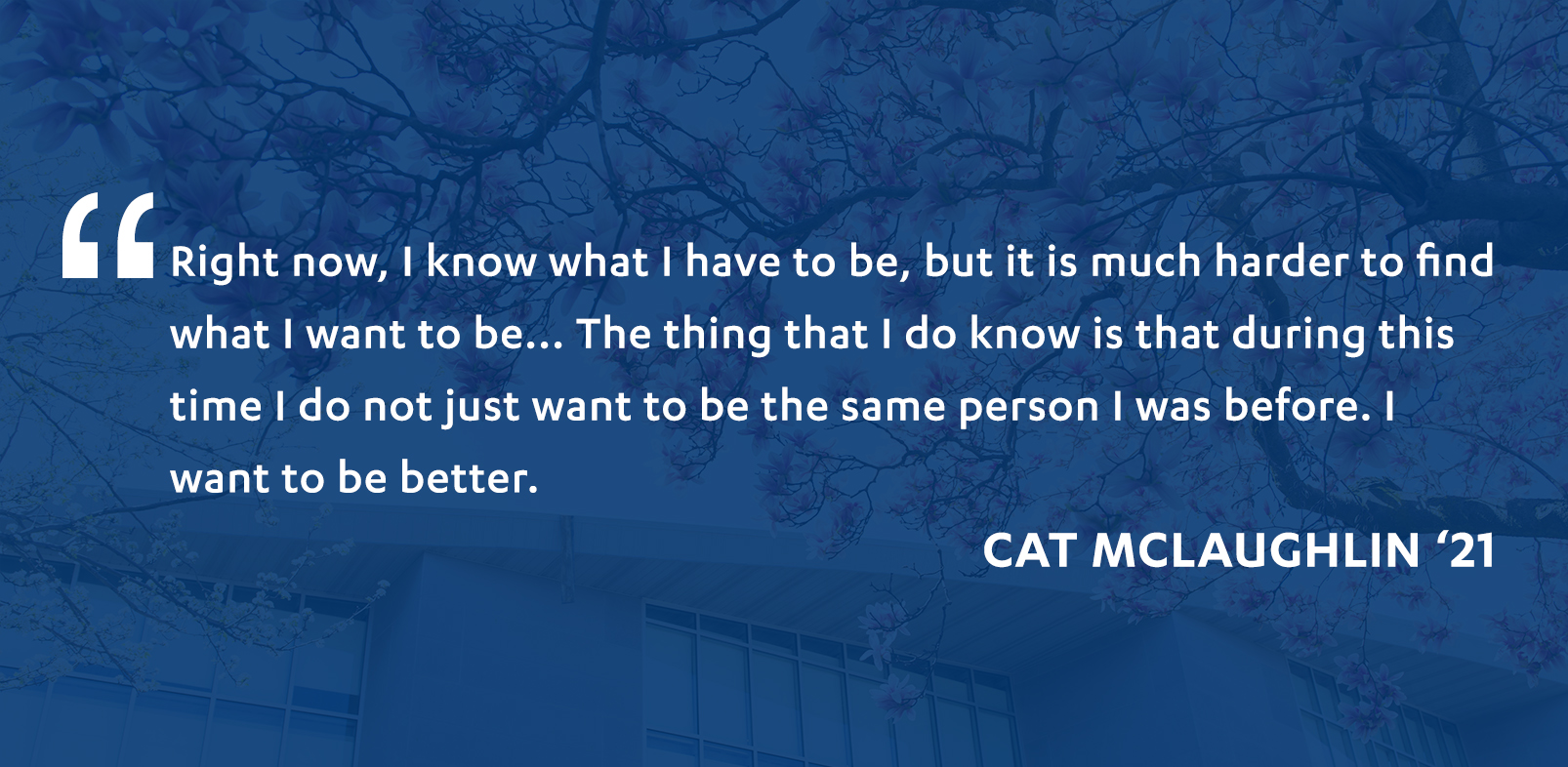 PAMKA's First-Ever Virtual Spring Gala Auction Ends in 2 Days!
Let's celebrate our efforts toward supporting our community by having some fun together. Consider hosting a virtual table (via Zoom, FaceTime, Google, etc.) at7:30 p.m. this Friday, May 15. Cocktails, tailgate trendy attire, and group bidding encouraged! Register to participate at mka.org/pamkagala.
Don't miss out on the hottest items to consider as a group:
Faubourg for 16 - Enjoy a private dining experience for 16 at Montclair's fabulous Faubourg! Includes a 30 minute cocktail reception, followed by a 4-course menu paired with their sommelier's wine selection. Redeemable upon reopening of Faubourg (tentatively summer 2020). Expires one year after reopening.
Amanti Vino Wine Class - Whether you are a wine neophyte or a professional, enjoy a 1.5 hour private wine class for up to 10 guests at Amanti Vino (Montclair or Morristown) once stores reopen to public. Available on a mutually agreed upon Saturday afternoon. Expires May 15, 2021.
Poker Night for 9 - Hold 'em or fold 'em! Enjoy a private poker night at your home with a regulation table and dealer! You'll also receive a 500 Count Ultimate Poker Set of 14 Gram Clay Composite Chips, Playing Cards, & Dealer Button in an aluminum carrying case as well as a bottle of Blanton's Bourbon to share with your table mates!
The 50/50 raffle is still underway with the pot at $16,350! Tickets are $50 each and you can win 50% of the pot towards tuition or in cash. Get your raffle ticket now at mka.org/pamkagala.
Regan Shepard '08 is an oncology nurse at NY Presbyterian since graduating from college. Regan is now dividing all of her shifts between cancer patients and COVID-19 patients. She is working hand in hand with other MKA Alumni in this fight against the pandemic, and we are so proud of what she is doing!
Follow MKA Alumni on social media to read more about our #MKAAlumniHeroes.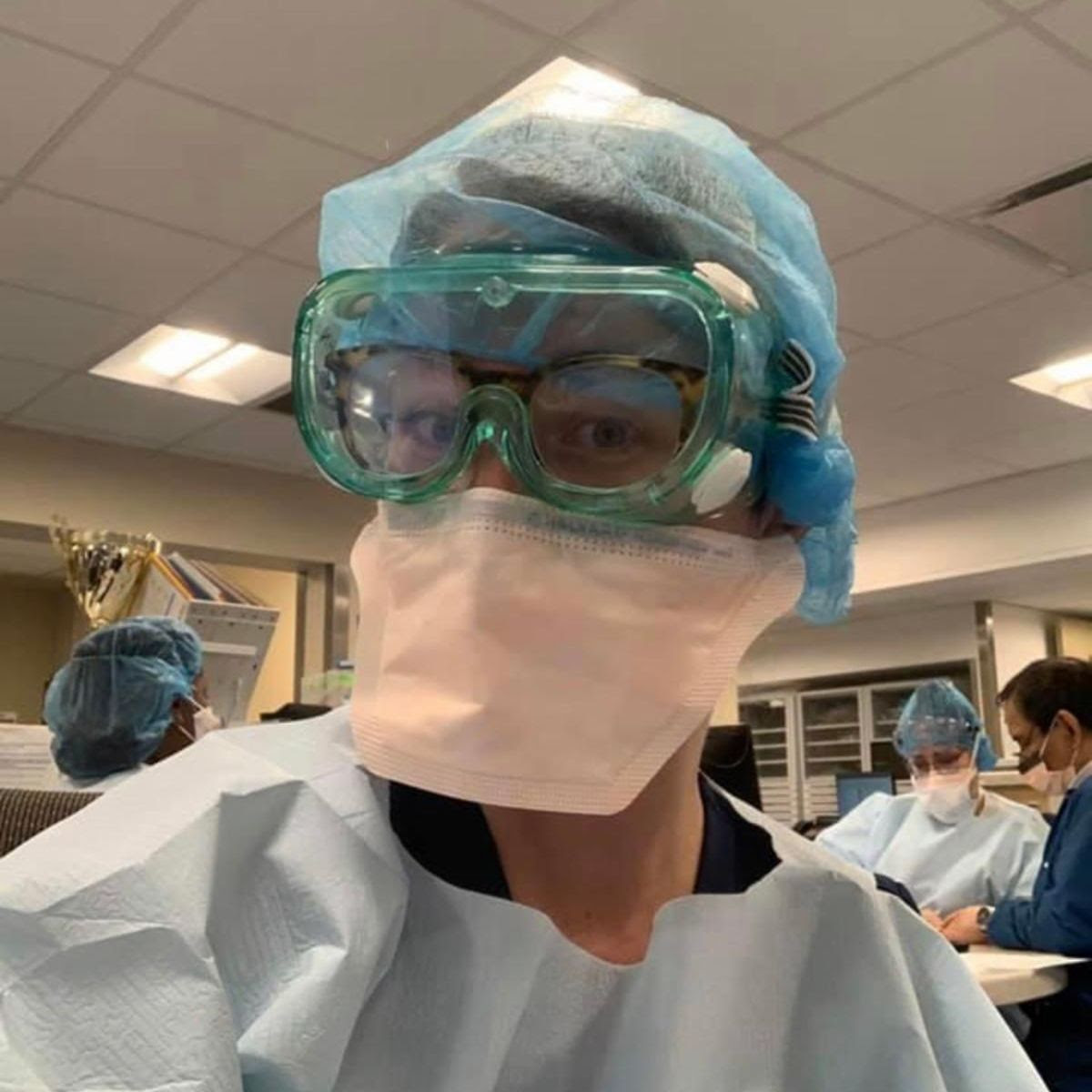 Staying Connected & Engaged with MKA!
Following MKA on social media is another fun way to see how the entire community is embracing remote learning and finding creative ways to enjoy this time at home. From community engagement projects, students doing school work, or simply just having fun as a family, we want to share your stories! If you would like to submit content for posting, please email photos or videos with a brief description to socialmedia@mka.org.

If you aren't already a member, don't forget to join the MKA Watercooler. This private Facebook group is open only to current MKA parents/guardians and is another way to stay connected with the community during this time.