Welcome to the fourth edition of Side Projects @ MKA, where we will continue to pull the curtain back on May Term 2020. This edition is literally overflowing with creativity and the process that allows it to flourish. In it, you will find more daily journal entries, a sampling of electronic music from Tristan and Alex, another video from the May Term Bootcamp, reports from the world of Remote Community Engagement, a press release of sorts for a global soccer event featuring Shea Hammond, and more.
- Steve Valentine
Director of Academic Leadership and Assistant Head of Upper School
- Jill Maza
Director of Libraries and Research and Upper School Librarian
...Brought to you by Tristan Holup and Alex Chon

May Term has been electric, literally. After vibing over Martin Garrix's music one afternoon (via FaceTime of course), we decided to go out on a whim and dedicate May to creating electronic music. Since we both have relatively strong musical backgrounds and some experience in music composition and production, we thought exploring a new genre in a risk-free environment would be a positive experience. Thus far, composing and producing electronic music has been both a challenging and rewarding process: we already notice a drastic improvement in our music production skills.
Despite being separated due to COVID-19, we've found a number of creative and effective ways to come together. Using Zoom's screen control feature, we collaborate on projects in real-time, manipulating sounds and writing melodies. Altogether, we're proud of all we've accomplished in the first two weeks and are looking to produce more exhilarating projects through the rest of the month.
As we approached May Term from quarantine, we really weren't sure about Community Engagement. Would it be possible to partner with people and organizations without being fully present? Would "remote" Community Engagement actually work?
Under the watchful eye of program lead Kerry Verrone, Community Engagement projects are flourishing. Students' ingenuity and persistence have allowed them to partner with local organizations, develop deeper understanding of the needs in the community, take positive action, and meaningfully reflect on the impact of their work on all involved. In short, Community Engagement is fully engaged!
Here are two stories from students:
Beautiful Things Can Still Happen
The kittens below are named Nick and Blake. They and their brother and sister came to us roughly 3 weeks ago. They were only a week old and motherless, needing around-the-clock care and bottle feeding every 4 hours, even through the night. The littlest one unfortunately passed away and my mom and I were concerned for the rest of them. I am happy to report that the other two are doing really well. Below are some before and after pictures of the kittens to show their progress and growth. I find happiness in knowing that even in a dark time, beautiful things can still happen. -Ainsley Manlowe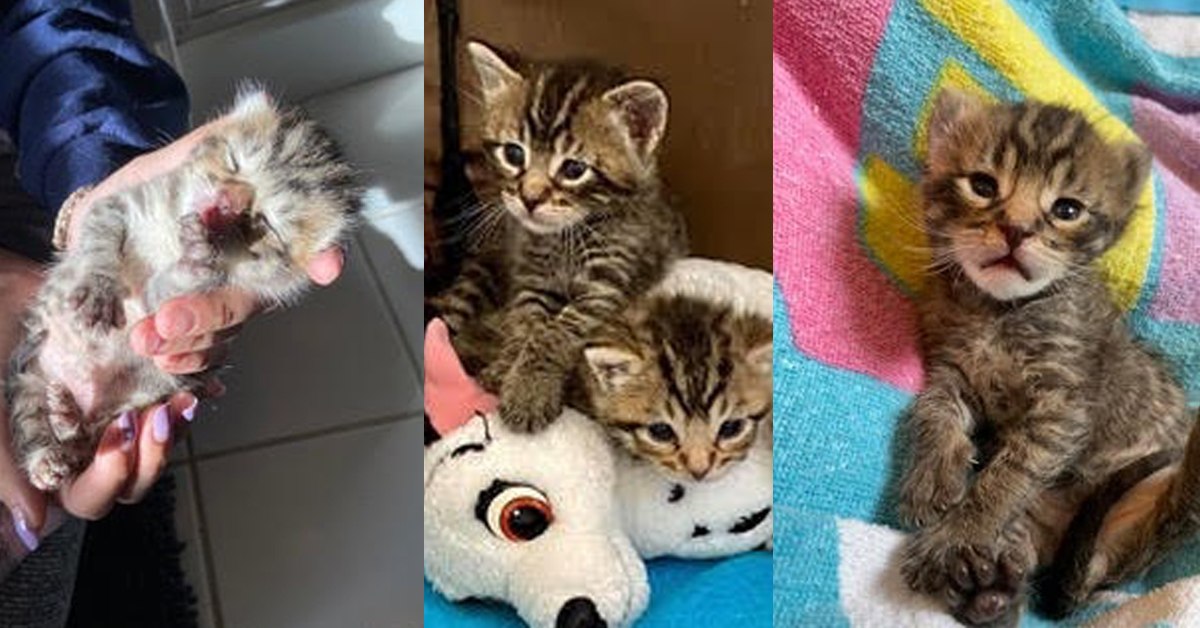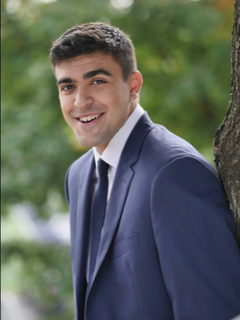 The Business of Service
I am currently working with Toni's Kitchen of Montclair to blueprint and finance a food truck that would add to their various services. Upon hearing of this opportunity, I was thrilled to apply my keen interest in finance to a project that will better our community, especially after the recent escalation in food insecurity as a result of the COVID-19 outbreak. When sculpting a business model, there are many moving parts, e.g., budgets, permits, and sponsorships. It certainly calls for an extensive level of patience — one that I hope to achieve by the end of May. Though my project is rather challenging, it has given me the opportunity to learn about the incredible work happening at Toni's Kitchen; it is truly the remarkable organization that Montclair needs during this difficult time. -Naren Rajani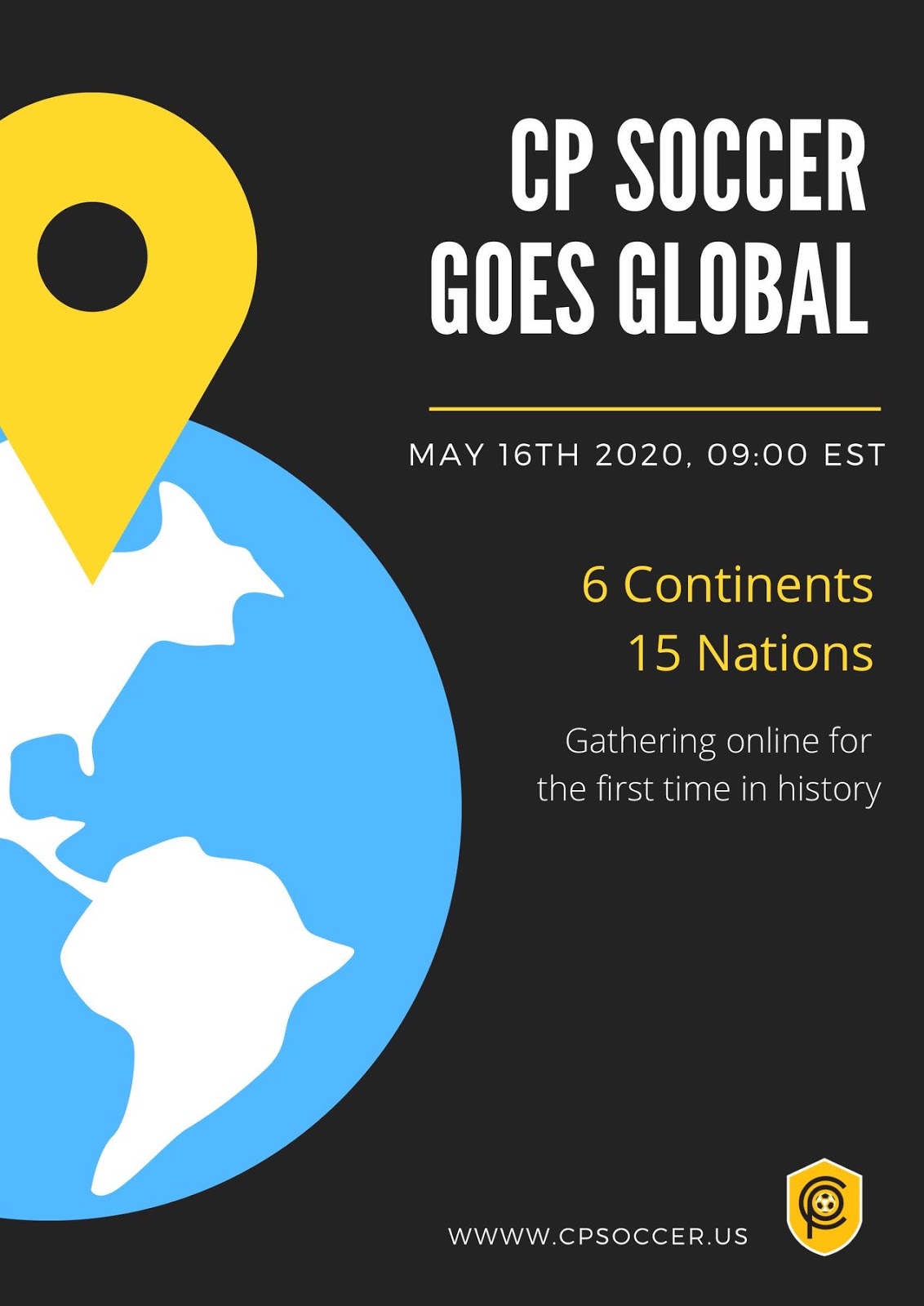 Rob Leather shared this story of "the next phase of Shea Hammond's May Term project." He noted that the project has been supported on the marketing side by MKA junior Leah Glaser.
CP Soccer US and US Mens Para Soccer player Shea Hammond has been conducting a daily training program for cerebral palsy players all over the country that includes a Q&A session with an impressive list of players and coaches.
On Saturday, May 16, aided by his coach/father Ashley Hammond, Shea will hold a training session for teams across the globe.
"With a LOT of calling and emailing at strange times, we have managed to get CP teams from every continent of the world to join us on Saturday morning for an historic 'CP Soccer Goes Global' training session," said Hammond. The historic session will finish with guest speaker, Alexi Lalas. Non-CP players are welcome to follow the live stream on the CP Soccer Facebook page starting at 9:00 a.m. EST.
When asked about organizational challenges, Shea shared that the Space Station and McMurdo Station in Antarctica are both going to try and join, but both acknowledged the difficulty of getting on feeds. They do plan on joining the US Program in the coming weeks. Shea also shared, "We have a player in South Africa who wants to join us, but he doesn't have a ball. We are solving that one as we are calling local stores in Durban which are partially open, and we will purchase him a ball to go and pick up."
A feature from Shea's daily training sessions that will occur at around 9:35 a.m. EST is the daily bucket challenge where players bounce-juggle the ball into a can, bucket, laundry basket, or whatever they have. See if you can join Shea as he attempts to take on the world in the first ever bounce-juggle bucket challenge.
If you have any questions, would like to know more, or would like to see a US CP Soccer session, you can contact Ashley Hammond via email or text 973-768-2017. You can also follow along on Instagram by following 
Shea Hammond or CP Soccer.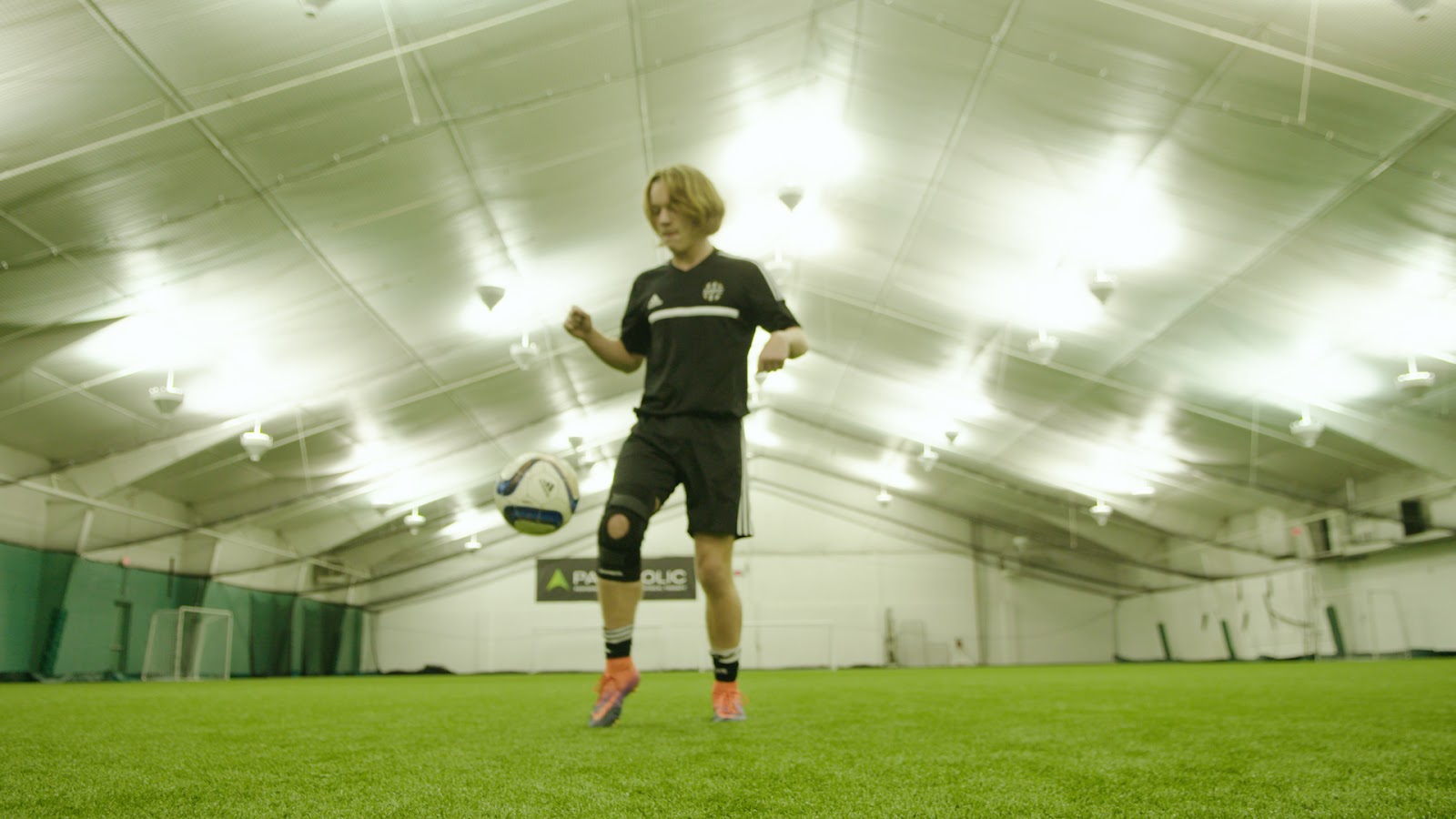 HOW DESIGN CAN HELP YOU DO SOMETHING MEANINGFUL

Reshan Richards' talk at the May Term Bootcamp was a special treat for students who remembered working with him when they were in Middle School and he was an administrator and math teacher at MKA. In this talk, he shared the origin story of the widely used Explain Everything App and encouraged students to use an iterative, design oriented approach as they worked on their own May Term projects. The talk is also a great example of the joy that drives deeply creative work.

While seniors share their May Term with mentors through daily journaling and have the opportunity to share with fellow seniors through Slack, many also choose to share their work through social media. Check out these #MKAMayTerm posts on Instagram…

Olivia Gottlieb's (@thek9club_) shares her adventures in dog training.
Find Your Artistic Voice: The Essential Guide to Working Your Creative Magic by Lisa Congdon

Not every senior's May Term technically falls under the umbrella of Creative Inquiry and even when those projects do, seniors often don't consider what they're doing to be "creative." Lisa Congdon's Find Your Artistic Voice: The Essential Guide to Working Your Creative Magic captures the spirit we try to instill in every May Term:

Finding your voice is one of the most important experiences you will ever have. And the process cannot be rushed. Likewise, it isn't just something that magically "happens." Instead it is both an exercise in discipline and a process of discovery that allows for — and requires — a lot of experimentation and failure.

As we head into the third week of May Term, many seniors are beginning to discover their own unique creative process: when they work best, what routines help their productivity and the kinds of "carrots" that spur their intrinsic motivation. This heightened creative awareness comes just as the four weeks of May Term tip toward the home stretch and the importance of reveling in the process, learning from setbacks and adjusting and refining end products will quickly come into focus.

FROM THE DAILY JOURNALS OF...
Students close each May Term workday by updating a daily journal, which is then shared with their mentor and cohort leader. Aside from keeping everyone on the same page, these daily opportunities for reflection drive progress. (That's our theory and we're sticking to it.)
Here, we've excerpted a few samples from student journals.
"I read chapters 1 and 2 from Epidemiology and took notes. Every sentence I read from it seemed to scream CORONAVIRUS! I am making connections to quarantine and COVID-19 with what I am learning about epidemiology, and I think it will be really interesting to continue my learning while in our current circumstances. The part about incubation was especially interesting, considering that is something we are all currently struggling with right now during this pandemic (a term I also learned through the reading)!" -Bella Liu
"A conversation I had today with someone made me realize that interpreters in mainstream schools need to be a bigger part of my research than I originally thought. I have found this amazing story by a woman who was deaf and mainstreamed into a public school. I will continue reading about her experience." -Olivia Carter

"The thing with learning and remembering is that it is substantially easier when we get the big picture. Most learning emphasized in rigid school structures prohibits students from seeking out the answers to larger questions or multi-disciplinary complexities. Part of this is that we, as students, are so enveloped in this notion of being able to succeed on particular examinations and specialized content that it is deemed as wasteful to seek out a greater grasp of content in the context of other subjects. What I've learned from today's video are two things: 1) the power of integration and interleaving different subjects and 2) how effective scoping a subject's entire syllabus early on can be in being able to grasp where knowledge fits in overall. Part of this is becoming a practical learner rather than regurgitating information back on assessments." -Nahome Hagos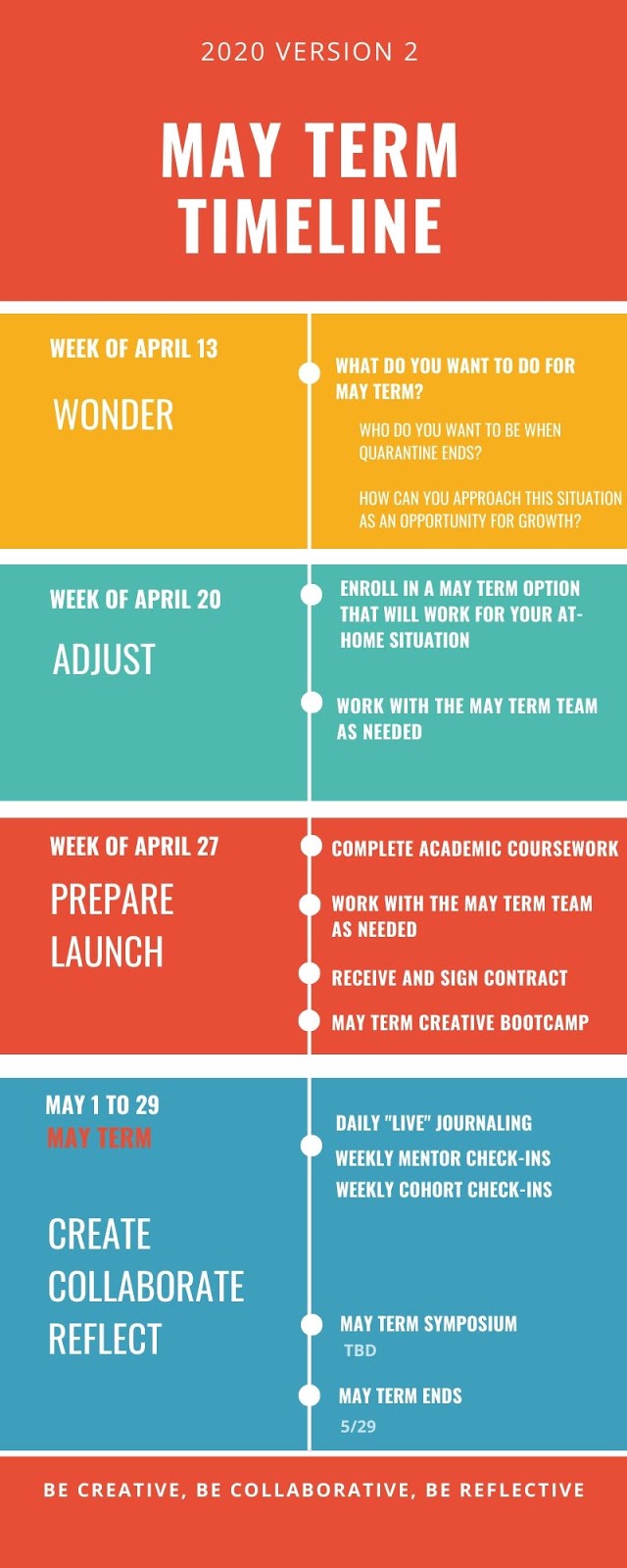 Did you receive this email via a web link?
Subscribe today to receive our newsletter directly to your inbox!